Monday, March 9, 2020 / by Juan Grimaldo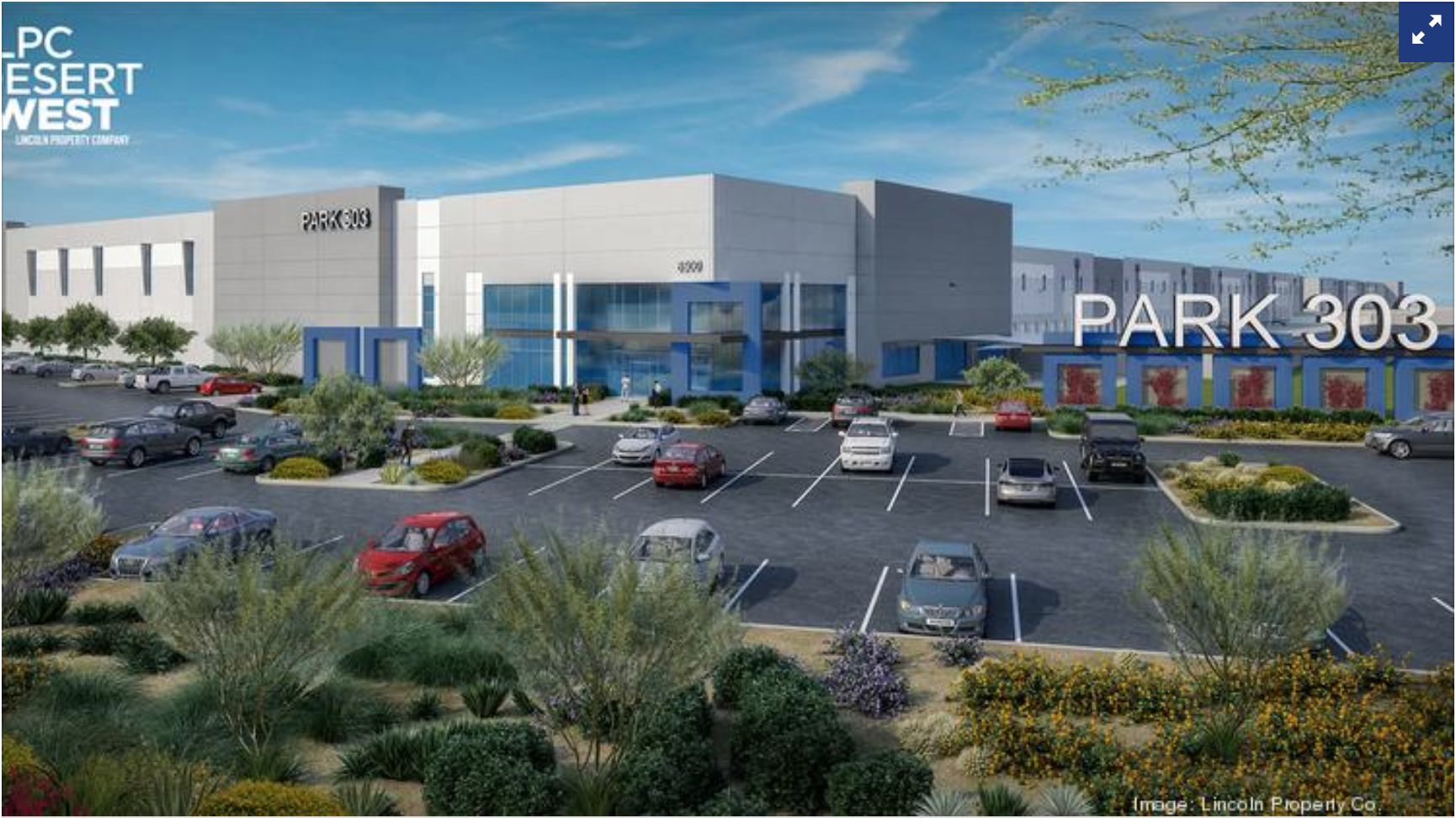 PROVIDED BY LINCOLN PROPERTY CO.

Lincoln Property Co. has begun construction on the first phase of Park303 in Glendale, a master-planned industrial development that will contain 4.5 million square feet of space at buildout.
The first phase will cost $115 million to develop on 72 acres near Loop 303 and Sarival Road, between Bethany Home Road and Glendale Avenue. The property can support two buildings with up to 705,531 square feet and 488,995 square feet, or be combined to one building totaling 1.25 million square feet.
Lincoln announced plans for the first phase of Park303 in September, but in October the company, along with Roth Development Corp. and Scottsdale Investment Management LLC, bought another 196 acres adjacent to the site. The expanded industrial park will cost about $430 million to develop and will total 265 acres.
"Park303 rivals the most contemporary industrial space in the Western U.S. while also offering the greatest flexibility in one of the hottest industrial locations in the U.S.," Lincoln Property Co. Executive Vice President David Krumwiede said in a statement. "It gives industrial users space that can be customized quickly from two buildings into one, allowing it to support multiple tenants or quickly adjust to support a single, major tenant requirement. It is an exceptional product in an exceptional location."
Completion of the project's first phase is expected by the end of the year. Butler Design Group is the project architect for Park303 Phase I, and Hunter Engineering is the civil engineer. Willmeng Construction is the general contractor.
The site is about three miles from where Red Bull recently bought land to expand its Glendale operations and where the maker of White Claw Hard Seltzer is building a production facility.
Scottsdale Investment Management, one of the partners on Park303, also recently purchased 29 acres of land in Goodyear and is looking to develop a build-to-suit industrial park.