Tuesday, May 28, 2019 / by Juan Grimaldo
Muchas felicidades a la familia Cervantes! Hemos esperado muchos meses para que se completara la construccion de la casa de sus sueños, pero llego el dia y estamos muy felices de poder decir BIENVENIDOS a su nueva casa! Gracias por la oportunidad de poder ayudarles a lo largo de este proceso. Muchas felicidades! Les deseamos muchos años llenos de felicidad y prosperidad!
Gracias por confiar en nuestro equipo!
Congratulations Cervantes family! We have waited months for your dream home to be finished, now it is closing day and we are very happy to be able to finally say WELCOME to your new home! Thank you for the opportunity to be able to help you along this process. Congratulations! We wish you many years of happiness and prosperity!
Thank you for trusting our home!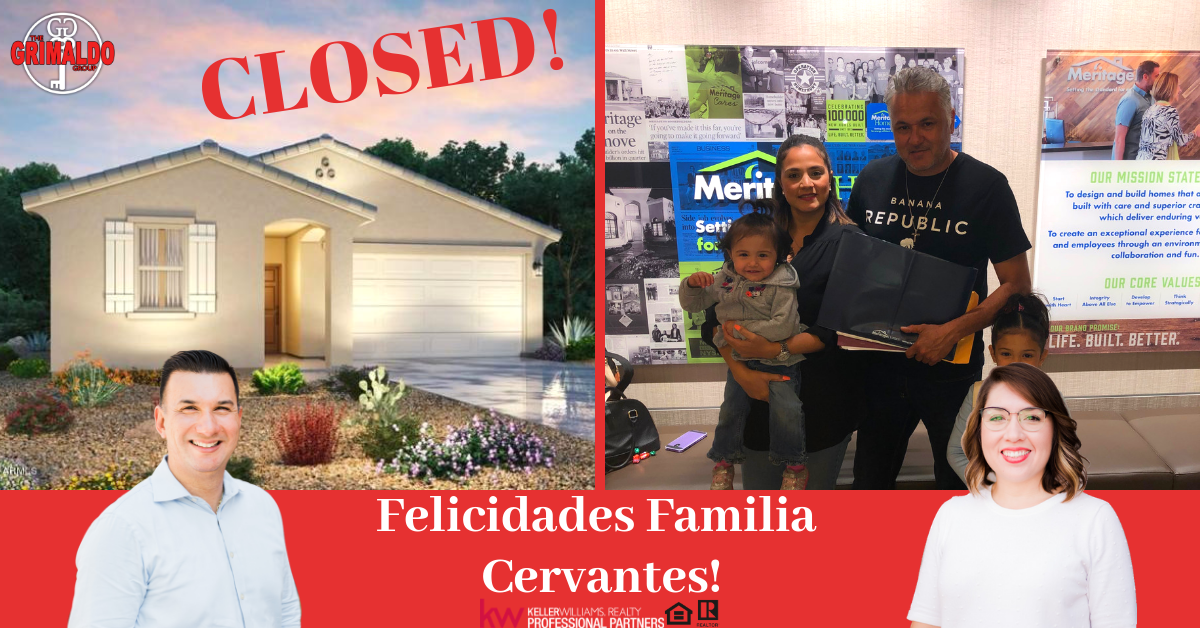 Are you looking to Buy or Sell your home?
Call us today 480-365-8346!
Esta
buscando
Comprar
o Vender
su
casa?
Llámenos
hoy 480-365-8346!
#
thegrimaldogroup
#
soldbythegrimaldogroup
#
azrealestate