Wednesday, May 8, 2019 / by Juan Grimaldo
To this lovely young couple I want to say THANK YOU! From the bottom of my heart, thank you!
We know how scary buying your first home can be, and we could not have been happier that you gave us the opportunity to help you with this important step. We hope that God will bring you many blessings and happy moments in your new home! We wish you nothing but joy and prosperity!
CONGRATULATIONS MANNING FAMILY! MAY YOU MAKE YOUR NEW HOME THE SWEETEST OF ALL!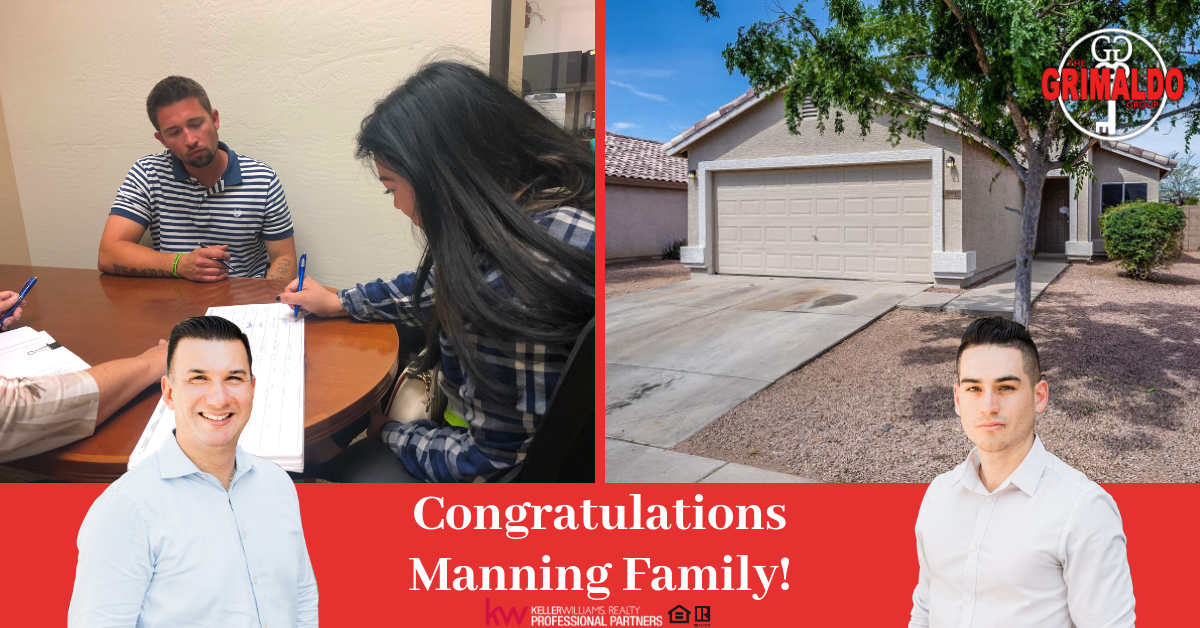 #
thegrimaldogroup
#
soldbythegrimaldogroup
#
azrealestate