Friday, March 15, 2019 / by Juan Grimaldo
Multiple other apartment projects are in the works nearby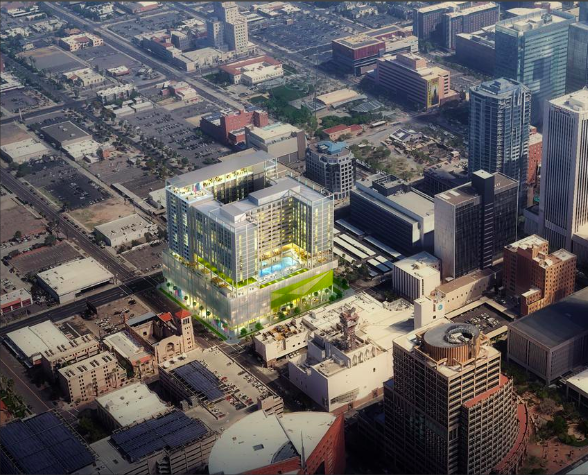 (X Social Communities)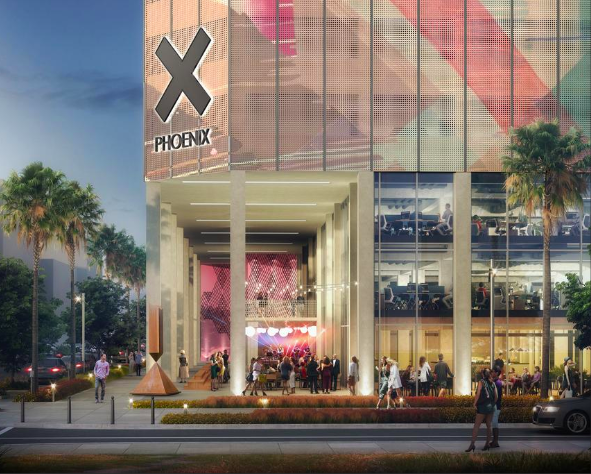 (X Social Communities)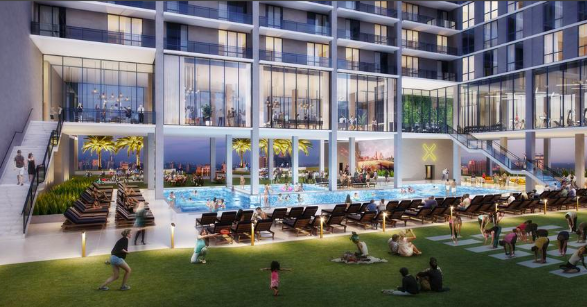 (X Social Communities)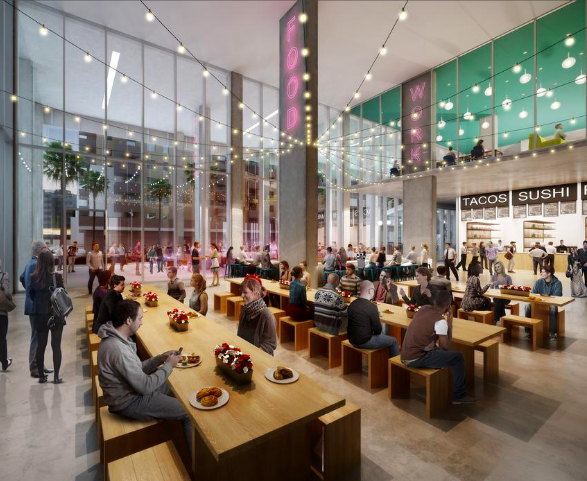 (X Social Communities)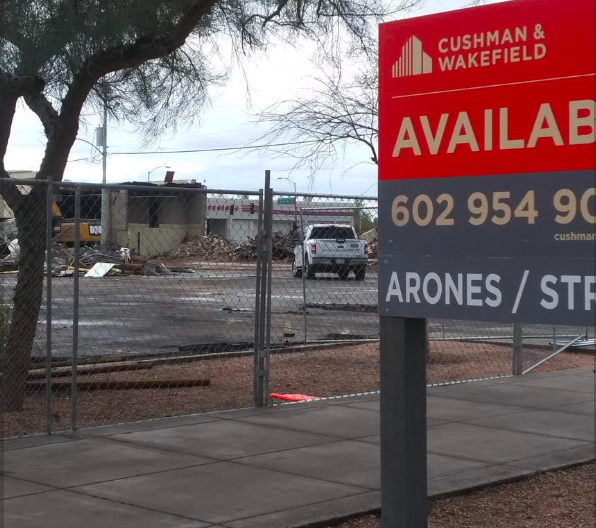 (Angela Gonzalez, Senior Reporter)
A Chicago-based developer of trendy apartment communities is planning a $100 million project on a full city block in downtown Phoenix.
The 2-acre site — bounded by Second and Third avenues and Van Buren and Monroe streets — is within walking distance of several music and entertainment venues, such as Comerica Theatre and Crescent Ballroom.
"Five to six nights a week you have 3,000 to 10,000 people hanging out in and around this area," said Noah Gottlieb, CEO of Chicago-based X Social Communities. "We think with our project, we can sort of re-center what people think of as the activity and nightlife of downtown Phoenix."
Construction should begin within the next few months, he said.
Dubbed X Phoenix, the 616-bed project is scheduled to open in fall 2021, according to the company's website. It's the developer's first project in the Valley.
While the project will include traditional apartment units, a portion will include a "rent by bedroom" program, where tenants are only responsible for their share of rents and utilities.
"Co-living space is finally landing here in Phoenix, and it seems the target is downtown Phoenix," said Thomas Brophy, research director for Colliers International's Arizona market.
The idea of renting co-living space, follows along the same path as coworking spaces or using ridehailing and ridesharing services, which provide flexibility without being tethered to a house, office or car, he said.
While 40 percent of the market are renters and 60 percent are homeowners, the percentage of renters is expected to increase as more people put off homeownership because of college debt and an inability to afford a down payment on a home, Brophy said.
There was a time when people bought homes in their mid-20s, but now are waiting until their mid-30s, he said, adding 10 more years of rental living.
"We've got some players betting on single-family homes built for rent," Brophy said. "The question is, can developers coming out with different types of products convince you to stay longer?"
Company has projects in several cities
The company has several projects under development across the country, with communities already open in Miami and Chicago, while others are set to open in downtown Fort Lauderdale, Miami and Orlando in Florida; along with Oakland, California; and Denver over the next couple of years.
Don Arones, managing director of Cushman & Wakefield, who represented the seller of the 2-acre property, said the project will be at least 22 stories, with a large parking facility and retail on the ground floor.
Gottlieb said the high-rise structure will include a parking podium 30 feet off the ground, with an indoor and outdoor amphitheater experience.
"We think the growth opportunities in downtown Phoenix present a unique opportunity for our brand and product to succeed long term and become a part of the long-term success story of the continued revitalization of downtown," Gottlieb said.
This new development comes at a time when several developers are moving forward with plans to build apartments nearby, including Toll Brothers Inc. (NYSE: TOL) which is investing $62 million to build 243 units at the northwest corner of Fifth Avenue and Van Buren Street and High Street Residential, which plans to invest $140 million for a 342-unit apartment complex that will include 7,000 square feet of ground-floor retail and restaurant space at the southwest corner of Fourth Avenue and Fillmore Street.
A block from that project — at Third Avenue and Fillmore Street — is a 312-unit, 19-story apartment tower being planned by Aspirant Development LLC.
Meanwhile, a few blocks south of these projects is a proposed 200-unit, 30-story condominium project to be built by Scottsdale-based Sunbelt Holdings Inc., in addition to several other downtown apartments in the works.
Brophy said he's not too concerned about a danger of overbuilding downtown, considering that pre-leasing absorption rates in downtown Phoenix continue to outpace the average rates in metro Phoenix.
"Downtown has been as robust as we've ever seen it," he said.
Author: Angela Gonzalez, Senior Reporter, Phoenix Business Journal