Wednesday, April 3, 2019 / by Juan Grimaldo
Phoenix has attracted a number of shared office space providers in recent months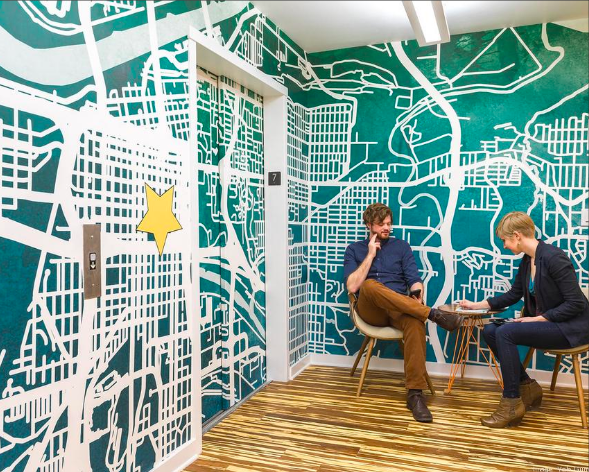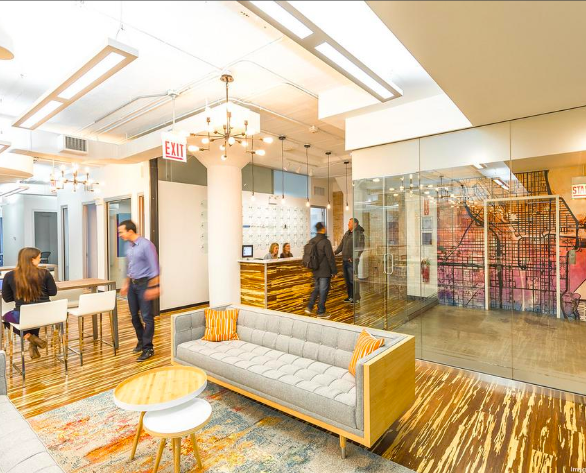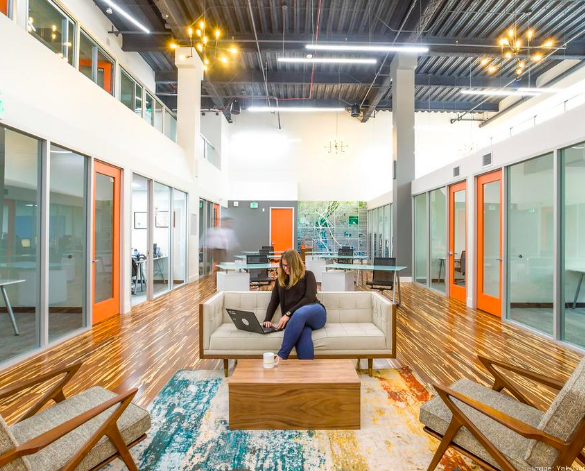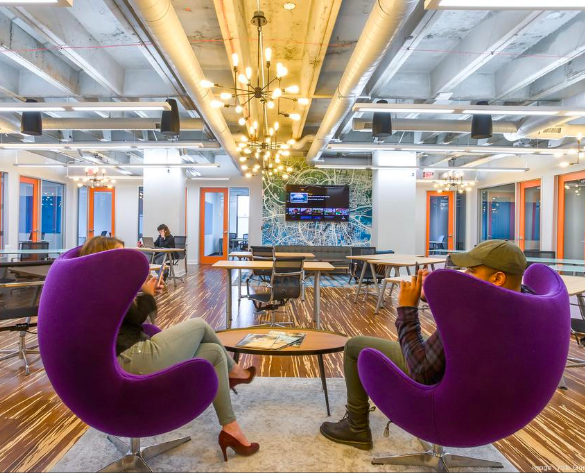 (Images: Provided by Novel Co-working)
Chicago-based Novel Coworking is opening its first Arizona space in midtown Phoenix this month after buying a 14-story office building last fall.
Novel Coworking bought the building for $10.9 million and has been busy renovating the building on the southwest corner of Central Avenue and Thomas Road for coworking and flexible office space.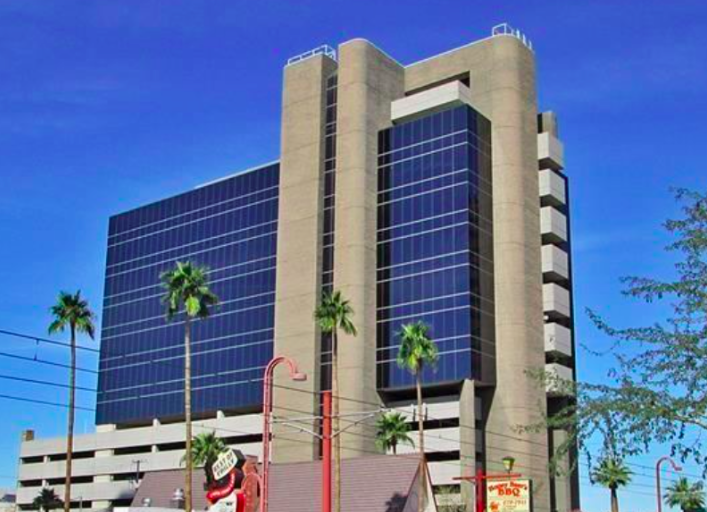 This building at 2828 N. Central Avenue is now owned by Novel Coworking.
San Francisco-based on-demand food delivery startup DoorDash will be the building's largest tenant, taking a planned four floors, including the first and second floor previously occupied by the Mod coworking and business lounge.
Toni Washington, DoorDash's local office manager, said the company is growing with more than 900 employees expected in the Valley by the end of the year. This is the second Valley office for the company, which moved into the Valley in 2016 and now has 490 local employees, she said.
"We chose (Novel Coworking) for the great location," Washington said. "What Novel has to offer makes it easy and offers a quick move-in with all furniture provided. They have been extremely helpful to work with."
Coworking officially opened April 1 with several options available on the 10th floor, including 38 private offices, 30 open desks and six dedicated desks, said Katie May, Arizona center manager.
The 10th floor also has four phone booths, a conference room and kitchen with unlimited coffee, tea, beer on tap, photocopies, internet, utilities and fully furnished offices, May said.
Rents are $129 a month for an open coworking space and $249 a month for a dedicated desk. Private offices start at $299 a month. Month-to-month and other flexible rents are available.
"We can charge 80 percent less because we own the building," May said.
The Novel Coworking app allows tenants to book conference rooms, put in maintenance requests and buy snacks in the kitchen. The app also has a social newsfeed and a community calendar.
Several tenants are still in the building with traditional leases, including Bar Napkin Productions, a global creative agency specializing in hospitality.
As tenants decide to move out, Novel Coworking will turn the floors into private offices and suites.
"We're looking for entrepreneurs to help them grow," May said. "We want a lot of diversity in the building."
Current coworking tenants include political writers, digital marketers and lawyers, May said. Novel Coworking also is seeking a local coffee company to take over the first-floor coffee bar.
The building was built in 1985 and has an on-site parking garage in the second to fifth floors. The building received an external makeover in 2013 with a colorful, six-story mural painted by Berlin artists JBAK.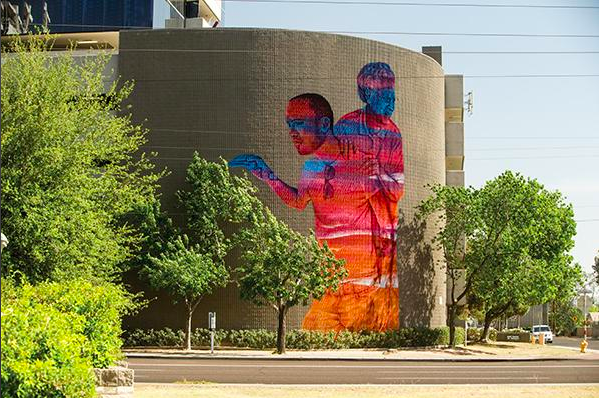 A mural on a building on the southwest corner of Central Avenue and Thomas Road in Phoenix whose focus is to bring in creative businesses.

This is the 24th building bought by Novel, which is now in 28 locations, including Seattle San Diego, Chicago and Washington. The plan is to grow by 50 locations by 2020, May said. All Novel Coworking members have access to other city locations.
At least one other Phoenix-area location is planned. Novel is unique in that he owns all of its buildings.
Novel Coworking is planning a grand opening party 4-7 p.m. April 11 at the building, 2828 N. Central Ave. All attendees who rent an office or sign a coworking agreement at the party will get one month free. To RSVP for the party, visit novelcoworkingaz.splashthat.com.
Novel is the latest coworking operator to open or expand into the Valley. Last week, coworking giant WeWork revealed plans to take up four floors in the 101 North building in downtown Phoenix, adding to its announced Valley footprint. Coworking is steadily expanding across the region.

Author: Hayley Ringley, Reporter, Phoenix Business Journal