Monday, August 19, 2019 / by Juan Grimaldo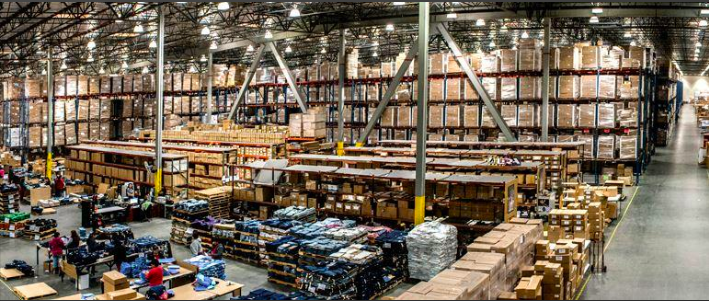 (Image: Greg Barr)
Quetico LLC is moving its operations into a planned $45 million facility in Goodyear.
Quetico LLC, a West Coast logistics services company, has purchased a 39-acre parcel of land in Goodyear on which it intends to open a large industrial facility, including warehousing and office space.


The company said it will relocate its California operations to the West Valley. The new Goodyear facility is to be built at the northeast corner of 143rd Avenue and Yuma Road. Quetico, based in Chino, California, said it is partnering with Ontario, California-based Fullmer Construction to build the 719,520–square-foot project, with a capital investment of more than $45 million.


The facility is expected to open by fall 2020. The company said it would create about 300 new jobs, though it didn't specify how many employees would relocate from California, where it now has more than 200 workers at two warehouses with a combined 500,000 square feet of space, according to its website. Quetico said it will retain a small location in Chino to help retain some key employees unable to move to Arizona.


Quetico, founded in 1994, specializes in providing wholesale and inventory management to big-box retailers and manufacturers in North America and other global markets. It also operates facilities in Canada, Mexico and Panama.


"We looked at many other markets during our search to move and expand our operations," said Tom Fenchel, CEO of Quetico Logistics, in a statement. "Goodyear just made sense. The location is near the Phoenix–Goodyear Airport and major interstates with coast-to-coast connectivity. The site has Foreign Trade Zone possibilities which, combined with the competitive cost of doing business in Arizona, made our decision easy."


James Fullmer, president of Fullmer Construction, said in a statement he is "amazed at the remarkable growth in [Goodyear] over the last four decades. The city leaders have done an excellent job working with developers and real estate professionals to plan the city's current and future economic base. Building relationships with clients has been the key to our success, and we look forward to a great partnership with Quetico and the city of Goodyear."


In a statement, Goodyear Mayor Georgia Lord said adding companies such as Quetico helps the city build a stronger community.


"Their confidence in our city not only means more jobs for our residents and the West Valley, it also translates into additional revenue to support our schools, recreational amenities, public safety and improve our infrastructure," she said.


By Phoenix Business Journal staff