Monday, November 2, 2020 / by Juan Grimaldo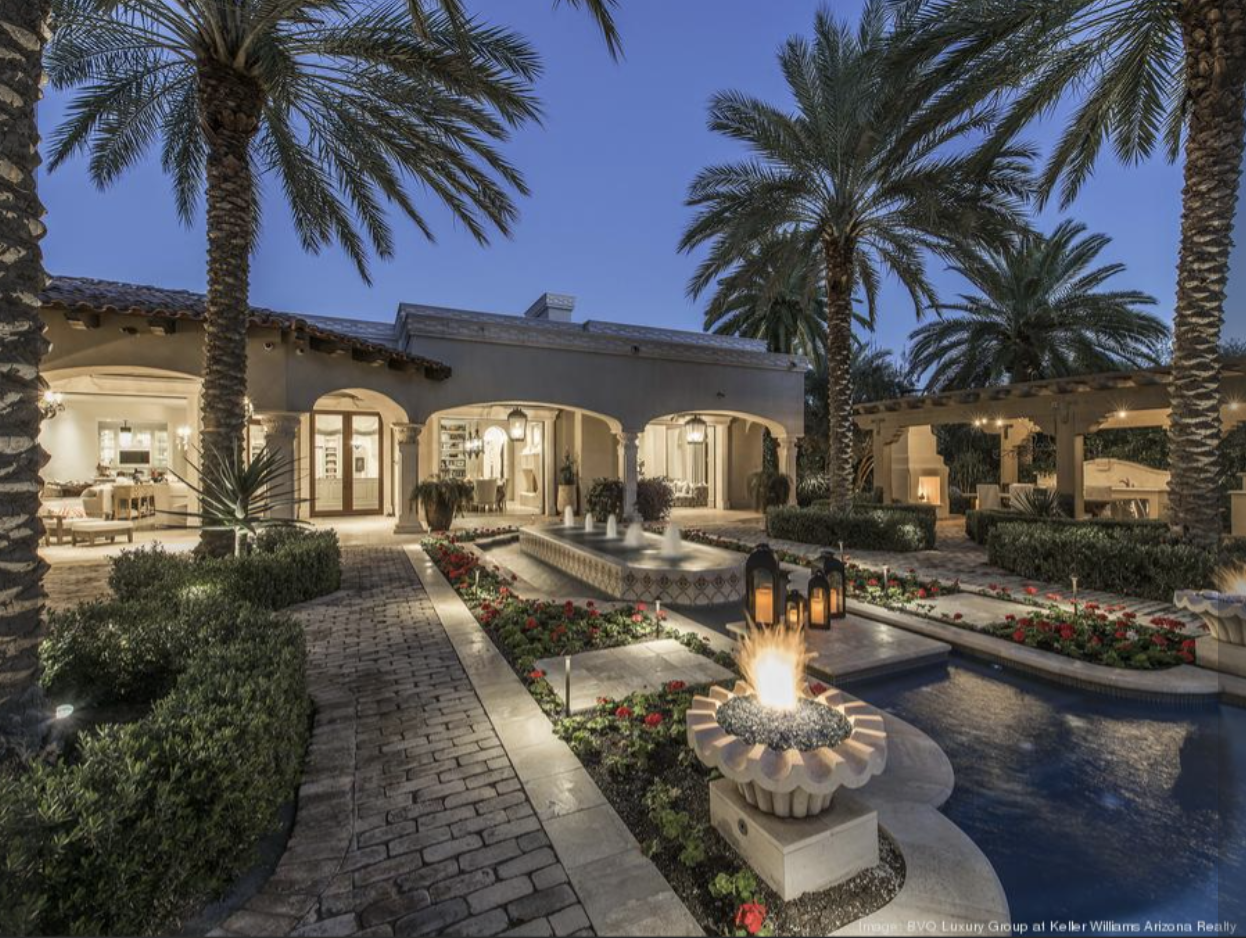 Arizona's residential real estate market continues its hot streak even amid the Covid-19 pandemic.
That even includes the luxury market as some of the highest-priced sales ever in the Valley were recorded this year.
The highest-priced home sold in August, according to Maricopa County records, wasn't recording-breaking, but it wasn't too shabby either. The top sale was $6.05 million for a house at 11173 E. Feathersong Lane in north Scottsdale. The buyer was Camper Holdings LP, and the seller was Upper Canyon 1704.
According to Zillow, the Feathersong Lane house is 7,698 square feet and was built in 2019. It has six bedrooms and six and a half bathrooms.
While all of the September home sales aren't available yet, a 15,000-square-foot home on 17 acres within the Silverleaf community in north Scottsdale sold last month for a record-breaking $24.1 million.
"The luxury market is phenomenal right now," Laura Briggs, an agent with Russ Lyon Sotheby's International Realty, told the Phoenix Business Journal at the time of that sale. "We have a lot of people moving here from out of state due to the circumstances in our country right now. Inventory is so low and demand is extremely high."
Before this sale, one of the other highest-priced sales ever in the Valley also sold this year.
That home, at 5780 N. Saguaro Road in Paradise Valley, fetched $17.5 million during one of the first months of the pandemic. The home was sold by former Los Angeles-based Capital Groups Co. CEO Larry Clemmensen after originally being listed for $21 million.
Each week, the Phoenix Business Journal runs a listing of high-end home sales compiled from Maricopa County records. Once a month, the PBJ lists the top 10 home sales for that month.