Friday, May 31, 2019 / by Juan Grimaldo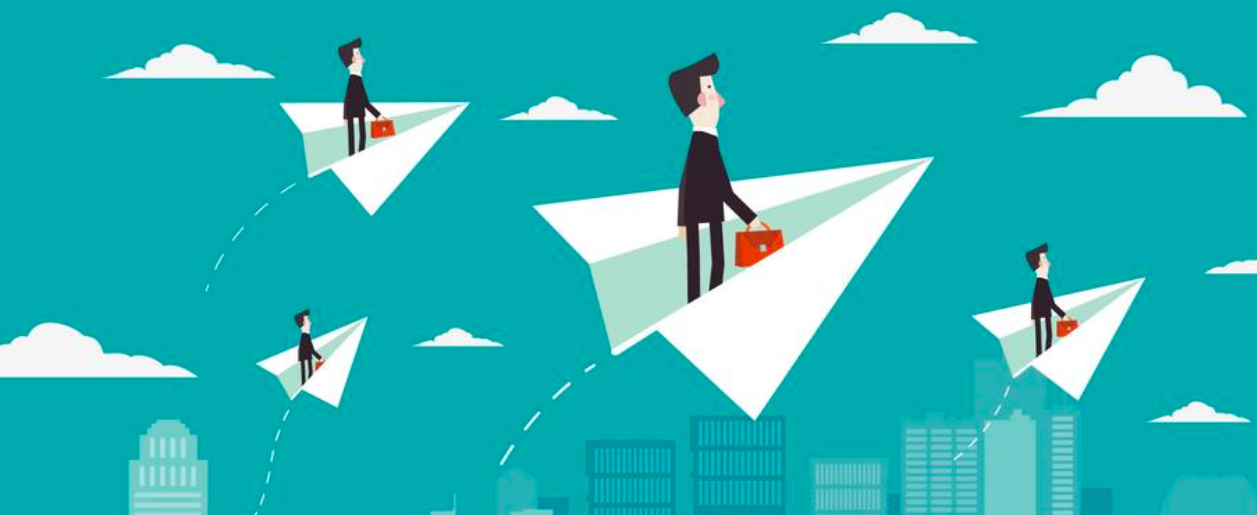 Corporate relocations from California,
internationally
are on the rise in Phoenix
Executives at RJR Technologies, an Oakland, California, semiconductor packaging company, decided in 2015 they needed to find a new home.
The company's leaders weren't sure at first where they would go, but they knew they had to get out of California, RJR CEO Wil Salhuana said. It meant uprooting a company that had been based on the West Coast since its 1987 founding.
"Basically, it's just a hard place to do business," Salhuana said. "The cost of living is way too high, and if you're trying to manufacture, getting the people and resources is a very hard thing to do."
Making the move took two years, but the company targeted Arizona from the beginning. Salhuana, who came on as CEO in 2009, had been commuting to California from Tempe, where he's lived for more than 20 years. Before joining RJR, he led Phoenix-based HVVi Semiconductors from startup to successful launch as its president and CEO, so he was familiar with the state's business climate.
RJR began working with the Greater Phoenix Economic Council, which put the company in touch with key people who could help with the move and made recommendations throughout the decision-making process, Salhuana said.
The company invested $2 million to open a 30,000-square-foot manufacturing facility in Phoenix during 2017 and moved its headquarters that same year. It was approved for $398,500 in tax credits through the Arizona Commerce Authority's Qualified Facility Tax Credit Program, but as of March, they had yet to be used. The company is required to submit interim project reports and undergo a post-construction review before receiving the credit.
Salhuana said the incentive played only a small role in his decision. Having access to the Valley's semiconductor industry was a prime motivator, he said. The region is home to Microchip Technology Inc. based in Chandler, ON Semiconductor Corp. based in Phoenix and California-based Intel Corp. employs about 11,000 people in Chandler.
Arizona's business-friendly environment and lower cost of living was a big draw, but it was the access to talent in Phoenix that sealed the deal, Salhuana said.
"We've got a great university here in Phoenix, and access to technology and engineering resources is very good," he said. "That just made it a slam dunk."
RJR Technologies is one of 47 companies that relocated or opened new headquarters in Arizona since 2014, equating to more than 8,000 expected jobs and nearly $1.5 billion in capital expenditure, according to data from Arizona Commerce Authority and Greater Phoenix Economic Council. The largest percentage — roughly 32% — have come from California.
The exodus doesn't appear to be slowing, based on the number of California companies currently talking to the state's economic development experts. Those executives say they remain in a constant fight for new jobs and relocations with traditional rivals such as Texas as they continue to tweak economic incentive packages and fight perceptions about the state's image and economy.
Arizona ranked third among states receiving company relocations from California between 2008 and 2016, according to a 2018 report from corporate relocation specialist Joseph Vranich, president of Pennsylvania-based Spectrum Location Solutions LLC. Texas topped the list, followed by Nevada. After Arizona, Colorado was No. 4 and Oregon No. 5.
Vranich has been a critic of California's business climate for years, even urging companies to leave the state in his most recent report. He moved his own company out of California in 2018 after it had been based in Irvine for 10 years.
Arizona received 98 California companies between 2008 and 2016, and Phoenix ranked fourth among U.S. cities, receiving 35 California relocations, or "disinvestment events," according to Vranich's report.
Vranich said the top three reasons companies leave California are taxes, a harsh regulatory environment and quality of life, specifically related to unaffordable housing prices.
Arizona provides a friendlier tax and regulatory environment for businesses, Vranich said, but it also benefits from its proximity to California, which is the fifth-largest economy in the world, according to U.S. Department of Commercedata released in 2018.
"Arizona is a good place, but one of the many good things about it is it's only about an hour flight from L.A.," Vranich said. "So if you want to move your company, you're not going to be too far away from your friends and family."
Vranich also said he ranks GPEC among the top three economic development groups in the country, along with Dallas/Fort Worth and Pittsburgh.
According to Chris Camacho, GPEC's president and CEO, Arizona has benefited from pervasive business challenges in California for decades, including a decline in livability during the past 11 years.
"We are certainly on the receiving end of that," Camacho said. "We have a pro-business environment, but we also have a pro-people environment. It's a very open and inclusive place."
Barry Broome, president and CEO of the Greater Sacramento Economic Council, said California has its issues, but companies leaving the state are only part of the story.
"California has things to worry about, but it's the most explosive global economy in the world," Broome said. "If you're in business to make money, you should be in California. If you're in business to avoid taxes, then you shouldn't be in California."
California ranked second among states for total number of Fortune 500 companies with 49, according to Fortune's 2018 list. The average profit of those companies was $3.9 billion.
The Golden State, which accounts for 14.3 percent of the nation's GDP, also is the most innovative economy in America, according to Bloomberg's 2019 U.S. State Innovation Index. Arizona, on the other hand, dropped six spots in the latest index to No. 21.
"We certainly have our problems, but I think it's time for people to acknowledge what California has done for the country," said Broome, who previously served as president and CEO of GPEC.
Nonetheless, Broome noted Arizona has advantages, including the governor and "great leaders" at ACA and GPEC.
"You're really lucky when your governor is a veteran executive who loves to promote the state and loves to roll up his sleeves and do that work," Broome said. "There's no substitution for that."
Despite any advantages, there are still challenges Arizona must overcome when attempting to attract companies, including the persistent perception the state is a retirement community, among others, Camacho said.
One of the state's biggest competitors is Texas, which ranked first among those receiving California relocations in Vranich's report. Texas has been a leader in attracting companies for years, partly because the state has focused on its branding across the country, Camacho said.
"Texas has multiple markets that are the size of metro Phoenix, and that obviously drives more activity," Camacho said. "And Texas has been at it longer than we have."
Paige Webster, owner of Phoenix-based Webster Global Site Selectors, said among the advantages in Texas is that state's incentive packages are better than Arizona's.
"Usually incentives don't drive the process, but for large corporate headquarters that are making decisions, there's about a $75 million difference [between Texas and Arizona incentives]," Webster said.
When asked about sweetening the pot with incentives if necessary to reel in a big corporate fish, Arizona Gov. Doug Ducey told an audience of reporters on May 17 in Phoenix that he would consider all options.
"I'm in a dynamic competition with other states," Ducey said. "Businesses make decisions, and if other states are going to do things or have tools in their toolbox, I can't show up at the table unarmed."
Arizona, through the Commerce Authority, has $25 million annually to offer incentives to relocating companies. But those incentives are tied up with various qualifiers and rely on employers to create high-wage jobs and invest a certain amount of capital in the state.
Webster, who has been involved in economic development consulting for more than 20 years, said Arizona needs to work on legislation to improve incentives for specific industry sectors or for corporate and regional headquarters.
Apex Tactical Specialties made the move from California to Arizona in 2016 for a multitude of reasons, despite receiving very little help from three different economic development groups, including GPEC and ACA, said Scott Folk, Apex vice president and chief operating officer.
"They were very nice and very friendly, and they pointed us in the right direction," Folk said. "But at the same time, it wasn't what I was expecting to see."
As a firearms company that manufactures parts for competition revolvers and modern service pistols, Apex needed to find a state with less stringent regulations on firearms businesses and gun ownership, Folk said.
"California is very anti-gun when it comes to legislation, and we saw the new ammunition laws coming into effect the year we moved," he said. "On top of that, the cost of doing business in California is just extraordinarily high."
Apex narrowed a list of states for relocation down to Arizona, Nevada and Utah. Folk said Utah was a close second, but Arizona won because of the easy access to an international airport in Phoenix, and taxes and cost of living were lower than Utah.
He said the help the company received from Arizona's economic development groups and the incentives were geared toward much larger businesses with higher profit margins.
Apex brought 28 of its employees from California and has since grown to 36. Folk expects to have 50 employees by 2021.
The company was eligible for $590,000 in tax credits through ACA's Qualified Facility Tax Credit Program, but it didn't apply. Folk said it would have cost the company more to earn the incentives than what it would have saved.
"The credits they were offering were all based on high-profit-margin businesses – the cost versus benefit was a wash," he said. "Instead of having the state poke its nose in our business, there was no reason for us to pursue those incentives."
Arizona Commerce Authority, which often works with GPEC relocations, offers a multitude of programs for businesses to qualify for credits or earn incentives. Each requires companies to meet certain criteria or reach specific milestones before incentives are awarded.
ACA President and CEO Sandra Watson said the organization's incentives are available for businesses of all sizes, and it has several programs designed specifically to help small and midsize companies.
"We believe very strongly that small- to medium-size businesses play a significant role in advancing our economy," Watson said.
She added incentives play a small part in the organization's efforts to attract companies to Arizona.
"The overall business environment is the critical factor in the decision-making process," Watson said.
Camacho said GPEC began to see a trend about three years ago that suggested small or midsize businesses needed a different level of service, and the model had to adjust.
"Instead of giving small companies incentives, we've created other alternatives," Camacho said. "We treat them each individually and try to do our best to meet the needs of these companies, because they are more likely to have scalability."
He said there currently are 340 companies in the pipeline evaluating greater Phoenix for investment and job creation, "from high-growth startups to global enterprises."
While Arizona receives a share of HQ relocations, Camacho said much of the job growth in the state comes from corporations consolidating operations or opening new divisions here, especially in the financial and technology sectors. That's a posititive sign that could blunt the region's reputation as being strictly a back-office town.
"The momentum is building, and we are becoming known as the West Coast nerve center for a lot of corporations," Camacho said. "We're getting the nerve center jobs, which means they're adding significant job capacity here."
Camacho described "nerve centers" as operational units that have significant value to corporate enterprises and include high-wage jobs.
"These are different from sales centers or customer service centers," Camacho said. "Companies have one or two of these types of units across the U.S. It might be a regional headquarters or an advanced operating unit."
GPEC is targeting the financial services, corporate technology and aerospace and defense sectors for these "nerve centers," Camacho said. The goal is to get corporations to eventually relocate their headquarters to Phoenix.
"That is a value proposition we will be making to these companies," he said.
Several larger companies that have made their way to Arizona during the past year have invested in suburban and rural facilities outside downtown Phoenix.
Last year, for example, Nikola Motor Co. scrapped plans to build a manufacturing facility in Buckeye, west of Phoenix, and chose instead to build it in Coolidge. Orbital ATK chose to build its 47-acre campus, which will serve as its Launch Vehicles Division headquarters, in Chandler.
Despite those moves, Camacho said downtown and midtown Phoenix have seen a resurgence, where approximately $5 billion worth of facilities, both commercial and residential, are being planned.
Among those in the works are the Block 23 development, Palm Court residential tower and increased capacity at Dignity Health and Banner University Medical Center.
He said the downtown submarket is also growing in relation to the technology sector.
"We want to be a place where nascent technologies can be tested, validated and taken to scale. What we're seeing on the company side today is that speed to market really matters," Camacho said. "I hope this can be the place that solves the next technological shift."


By Derek Hall – Contributing writer, Phoenix Business Journal