Tuesday, December 15, 2020 / by Juan Grimaldo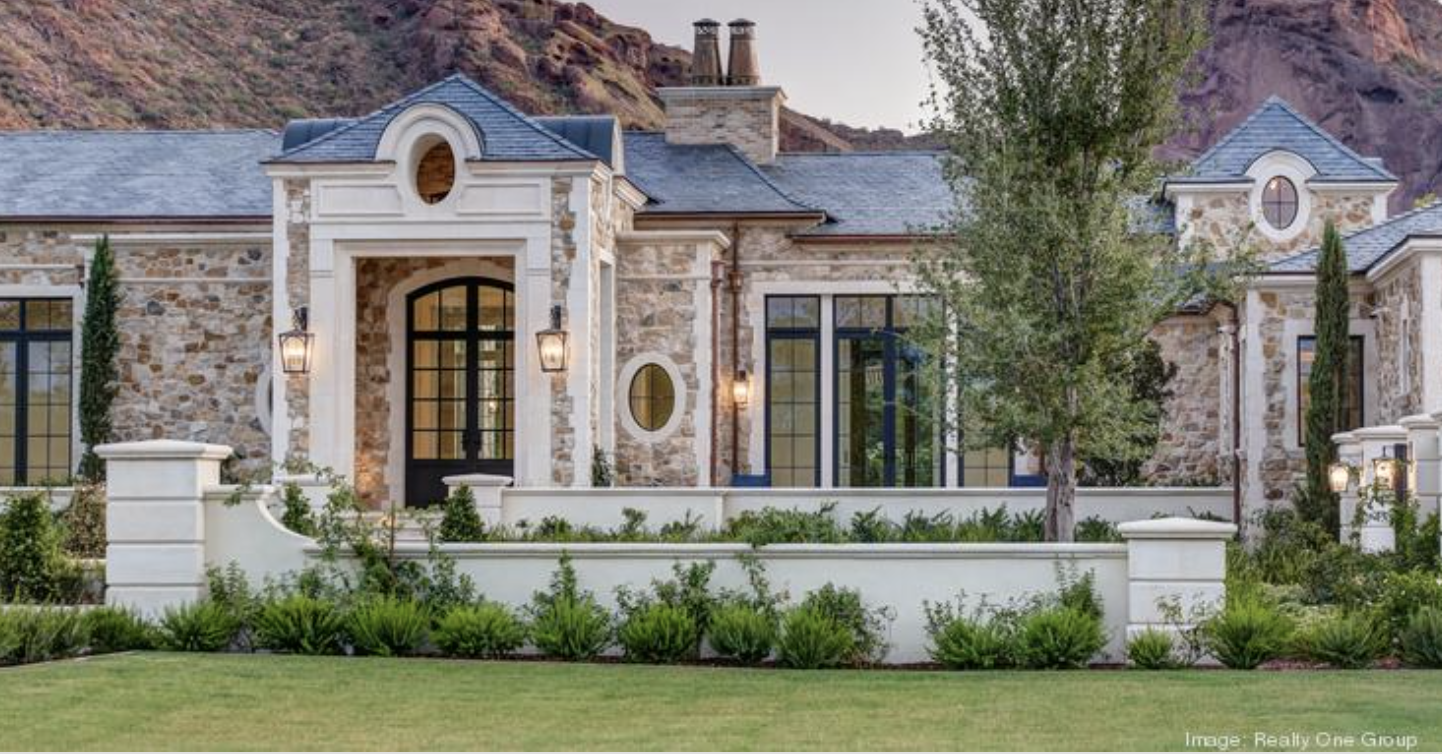 In a year of record-breaking sales, the third highest-priced luxury home to ever sell in Arizona sold in November for $18 million. That's according to the luxury real estate agent who represented both the buyer and the seller of the Paradise Valley residence.
Built in 2018, the French country-style home at 6112 N. Nauni Valley Drive is 13,929 square feet and has four bedrooms, seven bathrooms and an eight-car garage, according to posting on the Multiple Listing Service. The gated estate in this exclusive Paradise Valley neighborhood has a large backyard and T-shaped swimming pool.
Joan Levinson, of Realty ONE Group facilitated the sale. A largely private sale, the Nauni Valley Drive house was only on the MLS for a single day.
The seller was 612 Properties LLC, according to the warranty deed filed Nov. 3 in Maricopa County. The buyer was Nauni Desert Property LLC.
Despite the Covid-19 pandemic, Levinson said the Valley's real estate market "is as strong as a bull." The pandemic has actually improved an already red-hot market as many buyers are looking to the region, particularly in Paradise Valley and north Scottsdale, because of the large lot sizes.
"People want to be here because of the distance," she said.
Jim Belfiore of Belfiore Real Estate Consulting said historic low interest rates this year didn't hurt either. While he only tracks production homebuilders, Belfiore said interest rates for jumbo loans are at 2.875%.
"It is drawing buyers into the marketplace," he said.
Levinson said many of her clients are moving to the Valley from out of state, in particular California, New York and Chicago, she said.
"They are coming in in droves," Levinson said. "It is crazy. I am getting calls every day from someone coming in from out of state."
Out-of-state buyers are opting for the Valley because of low taxes and home prices, the nice year-round weather and the minimal traffic, she said.
Another one of the highest-priced homes to sell in 2020 was also in Paradise Valley. In October, a 28,043-square-foot home within the exclusive Cameldale Estates of Paradise Valley at 5710 N. Yucca Road sold for $20.9 million. It has seven bedrooms and 11 bathrooms.
Realtors Walt Danley and Catherine Jacobson of Walt Danley Christie's International Real Estate brokered that deal.